Stanley Carmichael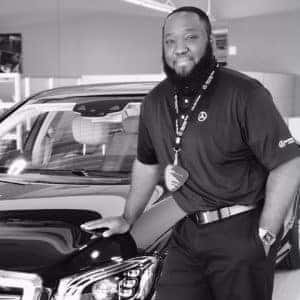 Team Member Tuesday is back again!
Today, we are featuring Stanley Carmichael, one of our beloved service advisors! Stanley is such a wonderful asset to our team, just ask anyone who's been his customer!
We got to know him a bit more today…
-Football season is finally here! Tell us your favorite team and how long you've been a fan!

S: University of Alabama. I've been a fan all of my life. I was born and raised in Alabama, so at an early age you have to pick a side. My family and I have been rolling with the tide for as long as I can remember.
-What was cool when you were young, but isn't cool now?
S: Collecting Giga Pets
-What's the worst haircut you've ever had?
S: (Fat Back)…..I'm not sure what my barber was thinking and why my parents let him cut my hair in that style lol…..
-What is something that you look forward to every day?
S: Helping others, and being the best person I can possibly be.
-What do you enjoy about being a service advisor?
S: I enjoy interacting with my clients and assisting them with their service needs.