Monse Gallardo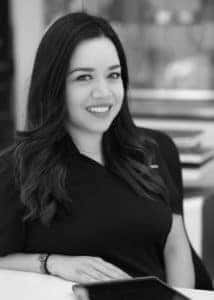 Who are the people at 734 Envious Lane?
December 5, 2017
On this #TeamMemberTuesday we interviewed one of our Service Advisors, Monse!
What's the most binge-worthy show on Netflix?
Monse: F.R.I.E.N.D.S. Could it be any more hilarious?!!
Nashville is home to the Nashville Predators, do you have a favorite hockey team?
?
Monse: I am from Anaheim, CA, so I am going to have to say Anaheim Ducks! #QUACKQUACK
What's your favorite thing to do on a Saturday night in Nashville?
Monse: I recently moved to Nashville, so on a Saturday night you can usually find me exploring the city trying a new place to eat. So far, Bar Taco on 12 South is hands down my favorite restaurant.
Have you seen any noteworthy celebs out and about in Nashville? Any stories?
Monse: Yes! I ran into Miley Cyrus and Liam Hemsworth at 12 South. They were super sweet when I asked for a picture. It is probably the most liked picture on my Instagram.
What's your favorite part about being a service writer?
Monse: My favorite part about being a service writer is the relationship we build with our customers. We see them as human beings and not just a transaction. Customers are aware of it and it makes a big difference to them. I couldn't be happier to be part of Mercedes Benz of Music City team.