Mark Hicks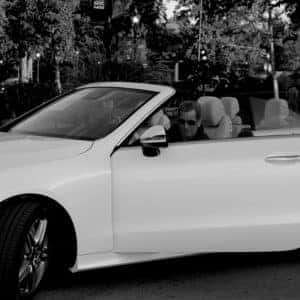 Mark works hard to make sure our dealership has what it needs.
Whether that means he is grilling out for us on Saturday or putting in new steps to make our walk from the parking lot easier, Mark does random acts of kindness without having to ask.
We asked Mark a few questions to get to know him better…-Do yo
u have any pets?
M: I have a rescue dog named Scrappy. He is old and lazy. I also have a dog named Pearl. She is funny. She likes to duck hunt.
-We know you enjoy cooking, what are some of your best recipes?
M: I cook a lot of different things. I make really good stuffed shells. I also grill decent wings.
I do a pretty good breakfast casserole too. I love to cook for all my teammates at the dealership on Saturdays.
-What are some of your favorite vacation spots?
M: My favorite vacation spot is Destin. But I also like Gatlinburg.
-What is one of your greatest accomplishments?
M: My favorite accomplishments are being an Army Veteran and getting my pilot license.
When I was stationed in Germany, I spent a lot of time in taxis. They were all Mercedes Benz! I thought that was pretty cool.
#MBofMC #MBCulture #TeamMemberTuesday