Marico Rainey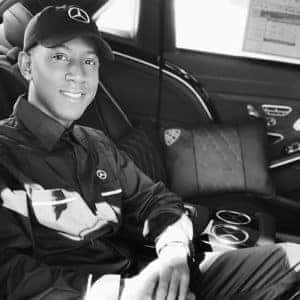 Happy Team Member Tuesday!
We've made a new friend today! Everyone, meet Marico. Marico is a new addition to the valet team… please give him a warm welcome!
-What is your favorite Mercedes-Benz and why?
M: Favorite Mercedes-Benz car is the Mercedes-Benz CLK AMG® DTM. Being my favorite because, at the time of its release, it was ahead of its time. Being a top performer, it's also one of the rarest CLK's on Earth. Only 100 units produced.

-What is a hobby you have that might surprise people?
M: A hobby that I have that is probably surprising to people is that I love to listen to classical music and waterfalls. Very therapeutic.

-Tomorrow is Halloween, any special plans?
M: Halloween's a day that I've never really involved myself in. Although, the older I get more entertaining it becomes so, you never know. Seeing kids trick or treat is always a joyful feeling, I must say.

-What goals would you like to achieve while working for Mercedes-Benz of Music City?
M: Being a fan of Mercedes-Benz as a whole, being apart of the team at Music City is definitely a good jumpstart! Most certainly will aim for becoming in international functions for Mercedes-Benz. So I just want to become as knowledgeable as possible while being a part of the team, learn things that'll stretch my dreams and goals further.