Kevin Bratcher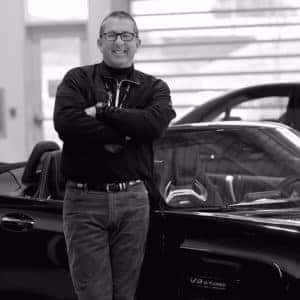 January 23rd, 2018
For this #TeamMemberTuesday, meet our Sales Associate- Kevin Bratcher! Kevin has an extensive knowledge in all things Mercedes-Benz.
He has been with the company long enough to advocate for the motto, "The Best or Nothing." We took the time to get to know a little bit more about Kevin…
-What was your favorite TV show growing up?
K: This is going to be telling my age a little but I was a M.A.S.H. nut. Remembering Hawkeye, Radar and Hot Lips brings back a lot of memories.
-What is the furthest place you've ever traveled to while on vacation?
K: I would have to say Germany and Austria. I was fortunate to win this trip through Mercedes-Benz. …If you ever get the chance to do a European delivery, it's well worth it!
-What is your sport to watch, who's your team, and why.
K: My favorite sport to watch is college football. While my favorite team being the University of Oklahoma, BOOMER SOONER.
I grew up in Norman and went to school there, I have two daughters the graduated there as well, so Crimson runs deep in our family.
-Tell us about your history with Mercedes-Benz.
K: My history with MB: I started with Mercedes Benz in 2001 at Mercedes Benz of OKC.
I worked for them till June if 2017 when we moved to Nashville and I had the opportunity to come to work with Mercedes Benz of Music City.
We have enjoyed living in Brentwood and getting to know the city while getting to work for an amazing dealership.
-What is your choice of Benz off of our AMG® line?
K: My choice would be the GLS 63 AMG®, it wraps up all my needs in one vehicle, plenty of room, and the need for speed to go along with it.
….Kevin also said he could sell you this GT convertible. ?