Jacob Collins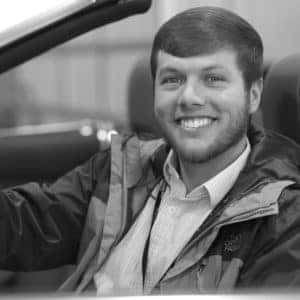 February 7th, 2018.
On this Team Member Tuesday, meet our product concierge- Jacob Collins! If you need help with any setting on your Mercedes-Benz, Jacob will be more than happy to help!
We asked Jacob a few questions to get to know him better…
-You win the winning 145 million dollar Powerball ticket. What are your first three purchases?
J: My first purchase would definitely be a house with some land back in Mississippi where I'm from.
My second purchase would be to go back to school to get my CPA Certification in order to start my own Accounting Firm.
My third purchase would probably be Sweet Tea, which it would have been without the Powerball because everyone knows I have a Tea problem! (Yes, I refrained from purchasing another car! Shocker!)
-What is your biggest pet peeve?
J: I have so many… My biggest would definitely be the lack of consideration that we as people have for our fellow man. Let's all slow down and enjoy life together instead of being so impatient and quick to judge!
-Would you rather take a trip to the beach or mountains? Wherein?
J: THE BEACH! It wins every time, and I would probably pick Orange Beach in Alabama!
-What is the most convenient feature on your GLE?
J: The most convenient feature on my GLE is probably the COMAND® voice controls because they make it easy to access anything without taking my hands off of the wheel.
-S-Class or G-Class. Either may be built to your specifications.
J: I would probably pick the new S 560 for sure with "all the bells and whistles," of course!
#TeamMemberTuesday #MBofMC