5 safety features of the all-new 2021 Mercedes-Benz GLA that could save your life.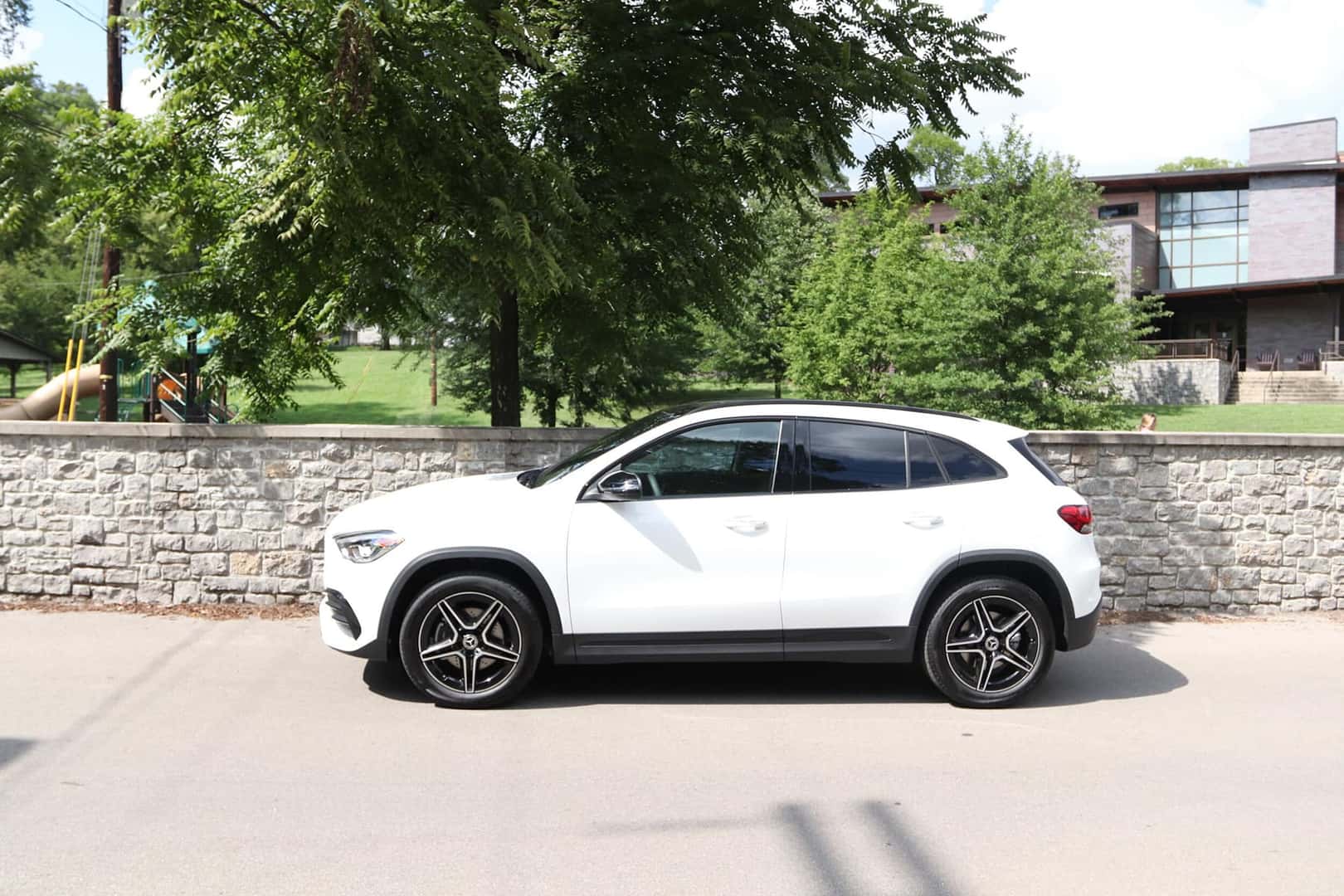 Blind Spot Assist
Drivers have all experienced those scary few seconds. You go to change lanes and hear the blast of a horn causing you to jerk back in place. Almost always the driver will say "I didn't even see them." The National Highway Safety Administration (NHTSA) reports that over 800,000 blind spot accidents occur each year. Blind spot accidents can be prevented by Mercedes-Benz Blind Spot Assist. If the system senses something in the driver's blind spot it will alert the driver by flashing a red warning signal in the glass of the outside mirror.
Attention Assist
Driving long distances can be well, um boring. After listening to every Taylor Swift album and changing podcasts for the 9th time your mind can start to feel hazy and your eyes heavy, before you know it you are falling asleep at the wheel. Drowsy driving is extremely dangerous. The National Highway Traffic Safety Administration estimates that drowsy driving was responsible for 72,000 crashes, 44,000 injuries, and 800 deaths in 2013. While these numbers are frightening, Mercedes-Benz has spent years developing a system to help. Mercedes-Benz Attention Assist uses sensors and detailed algorithms to study a driver's behavior in the first few minutes of driving.  While driving Attention Assist is hard at work detecting certain steering wheel patterns that signal drowsiness and fatigue. Once detected Attention Assist will suggest the driver to take a break.
Brake Assist
Operating a car can be overwhelming at times. As the driver you need to always be aware of your surroundings, which is especially difficult.  Mercedes-Benz Brake Assist was created to be that extra support we all need. Mercedes-Benz Brake Assist is an emergency braking system that will detect a vehicle or pedestrian that is too close to the front of the vehicle. Brake assist can support breaking or if needed it can perform emergency braking.
Child Safety Locks
Children are intuitive and observant, it can be so fulfilling watching them grow into tiny little people with actual personalities and opinions. However, as their curiosity begins to grow, they begin to explore making everyday life more dangerous. Thankfully, Mercedes-Benz Child Safety Locks can help keep those curious kids safe. Once activated the child safety locks will lock the rear doors making the child unable to open the doors from the inside. The doors can only then be opened by someone on the outside of the vehicle.
LED Headlights
The LED headlights on the new GLA give it that sleek and sexy "Mercedes" look, but they are also an essential safety feature. The LED headlamps turn the night into day with their illuminating white light and wide pattern. Not to mention they use less energy and last longer than halogen bulbs.