Gavin Rich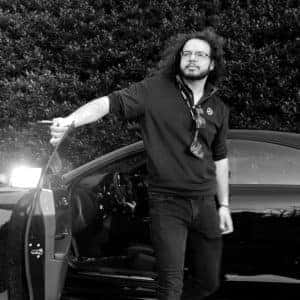 February 13, 2018
For this Team Member Tuesday, meet one of our inventory porters- Gavin Rich!
Gavin is always on the go, but when we catch up with him, he never fails to put a smile on our face with his witty humor! We took the time to get to know a little bit more about him.
-Tomorrow is Valentine's Day! How would you spend your ideal Valentine's date?
G: Definitely a trip to the Frist Center for the Visual Arts. I never tire of looking at some good (and sometimes funny) art.
Follow that up with a visit to a good Thai restaurant, and you'll know at least I'll be having a good time!
-Do you have any hobbies or special talents that we wouldn't expect?
G: I've been playing Guitar for about eight years now. I'm glad it's something I chose to pick up, and keep up with, as music is my true passion, and I plan to make a career out of it.
I'm also an Eagle Scout with who knows how many backpacking miles under my feet.
-We heard you have a few exciting events that you'll be attending soon, do you mind sharing with us what they are?
G: Mostly concerts. I have the Foo Fighters coming up at the Bridgestone! I expect that to be a long, fun, and loud night of excessive perspiration, and whiplash.
After that, I have a nice, chill night at the Ryman with my dad to go watch Tony Bennett. It'll be our first time seeing him, and I can't wait!
-If you were to pick one of your fellow inventory team members to fight the zombie apocalypse with, who would you choose and why?
G: Definitely my boss, Brian Clymer. He would be THE BEST person to swan dive off a cliff with, as I have no intention of living in a post-zombie infested Tennessee.
-What Mercedes-Benz would you like to drive for the weekend?
G: E 400 coupe' for sure! Power, style, comfort make it my idea of a great Gran Touring car.
Preferably with a metallic blue exterior, a saddle brown interior, and a box of Cubans in the glove box! #MBofMC#TeamMemberTuesday