Everything You Need To Know About The 2019 Mercedes-Benz CLS 53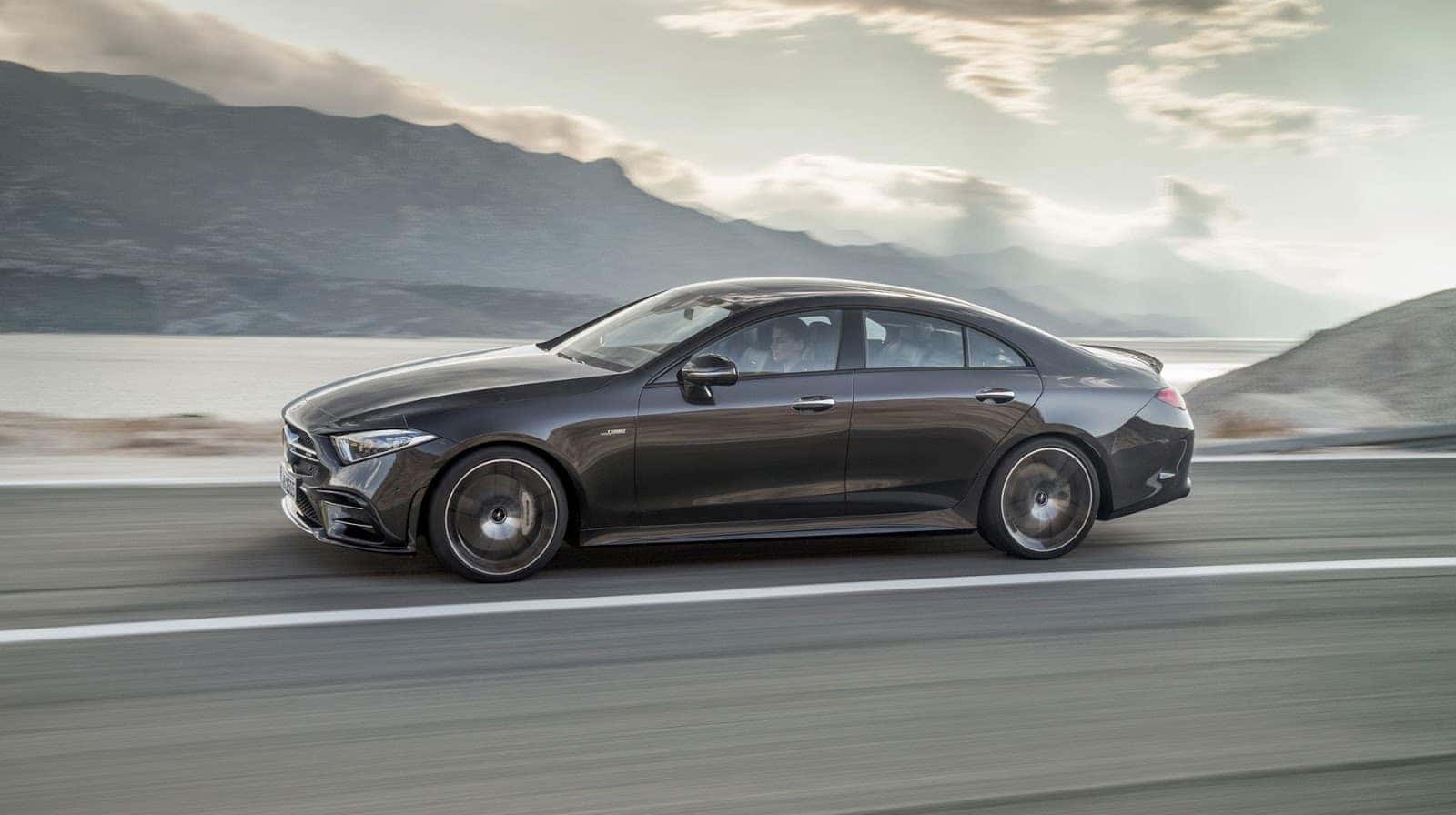 It seems almost like yesterday when Mercedes-Benz introduced its first ever four-door coupe. Although the 1962 Rover P5 has claims for being the first of this type, the Mercedes-Benz CLS proved to be in a class of its own; pushing other competitors to get their heads back in the game.
Determined to keep its fans excited, Mercedes-Benz is always hard at work, especially when it comes to introducing new and improved variants of their vehicles.
The 2019 Mercedes-Benz CLS 53, undoubtedly, is a representation of all the reasons why Mercedes-Benz remains a top-choice amongst car enthusiasts year after year.
Quick Facts
Bringing the United States a first ever Mercedes-Benz with a brand new M256 3.0-liter inline-six and a striking design, the Mercedes-Benz CLS 53 offers performance and style beyond compare.
Here are some quick facts about this new addition to the CLS:
Comes powered by single twin-scroll turbocharger and an electric supercharger/compressor

The engine on the car delivers 429 horsepower and 384 lb-ft of torque.

There has been an addition of the EQ Boost that is rated for 21 horses and 184 lb-ft of torque

Features Mercedes-Benz 9G-Tronic nine-speed automatic transmission and the MG 4MATIC®

all-wheel-drive system

With the CLS 53, there are four driving modes: Eco, Comfort, Sport, and Sport+
Although the 2019 Mercedes-Benz CLS 53 is an AMG®, it targets an audience that extends far beyond buyers that are amazed by V-8 powered machines. The CLS 53 AMG® is a lot more for someone that understand the power of a strong internal combustion and is looking to enjoy their daily ride.
Specifications
Engine: Turbocharged and Supercharged 3.0-Liter I6

Output: 429 Horsepower / 384 Pound-Feet

Transmission: 9-Speed Automatic

Drive Type: 4MATIC®

All-Wheel Drive

Speed: 0-60 MPH, 4,447 Pounds

Top Speed: 4.4 secs.

Maximum Seating Capacity: Up to 5 Persons
Power
There is no doubt that the CLS 53's most appealing feature is its alluring shape, and roofline that exudes brilliance. However, the latest 3.0-liter inline-6 engine has to be the star of the show.
While the 3.0-liter inline-6 is also present in the CLS 450, the CLS 53 experiences a lot more power; courtesy of a forced induction compressor strapped next to the engine.
Supported by electric energy at lower rpms in addition to exhaust gas at high rpm, the vehicle enjoys a boost starting at 8psi that climbs up rather rapidly to a 21 psi. For the CLS 53, this means an extra 15 lb-ft of torque and 67 hp that gives it a stronger boost in comparison to its predecessor.
Speed and Performance
The 2019 Mercedes-Benz CLS 53 claims to reach 60 mph in just 4.4 seconds. With the help of an integrated starter generator, the CLS 53 needs only 1,800 rpm to achieve its most chuck of torque; with power building up to reach the CLS 53's maximum horsepower at 6,100 rpm.
If this wasn't enough to keep you interested, the latest inline-6 engine means more efficient fuel consumption than any other V-8 has ever come close to offering. According to the latest reviews by enthusiasts, the CLS 53's fuel average has been a whopping 27 mpg in steady traffic on the interstate; astonishingly better than the CLS 550 that offered a meager 20 mpg on the highway.
The 2019 Mercedes-Benz CLS 53 also promises smoother braking and easy steering even through the sharpest of corners.
Aesthetics
On the outside, the 2019 Mercedes-Benz CLS 53 is an absolute head turner. The vehicle features a tweaked styling in the nose, a rounded and extended rear, polished metal and carbon fiber trim, and a subtle yet very impactful spoiler. All in all, the CLS 53 has a classy yet aggressive look.
It only gets better; especially when you step inside this vehicle. The 2019 Mercedes-Benz CLS 53 not only features a sleek exterior, but also an interior that could perhaps be hard to find in any other vehicle within this price point.
The CLS 53 sports a luxurious design, a sloping center console and plenty of high tech features including: dual high resolution screens to display vehicle handling information and a center display offering infotainment and navigation options.
The 2019 Mercedes-Benz CLS 53 is a vehicle beyond comparison. Making it possible for Mercedes-Benz to deliver their best of everything in just one vehicle — the CLS 53 looks good, feels better, and drives great!