Erica Ali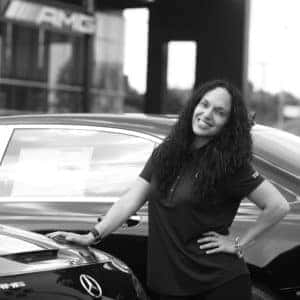 Everyone meet our newest member of the Customer Care Center Team, Erica Ali! We had the opportunity to welcome and interview Erica on this Team Member Tuesday!
-If you could build your dream home anywhere, where would it be and what would it be like?
E: California! Since I was a child, I have always dreamed of living in California (one day I will get to visit haha).
It would be sophisticated an
d modern, on a hill overlooking the majestic mountains and valley.
It will have glass walls throughout the entire estate, so you can see those magnificent views from any room.
It will have the most amazing screening room (I love watching movies!) …A gym, a huge pool and don't get me started on the kitchen and bathroom! My goodness, can I just go now?!
?
-In your opinion, what's the single best day on the calendar?
E: Any day ending in 'y'! Every day you wake up is an amazing day and a blessing, so I can't pick just one.
-What type of music do you enjoy listening to on roadtrips?
E: I LOVE music! All kinds… Country, rap, reggaetón, pop, classical, you name it!
My kids and I have had a few roadtrips and we have great car parties, jamming to all kind of music -from Michael Jackson to Bruno Mars.
-What's the first car that stuck you as you walked in the dealership?
E: The GTs AMG® right behind the reception area. God, she's a Beauty!
-What's the luckiest thing that's happened to you recently?
E: Getting hired at Mercedes Benz of Music City. Just being able to work for such an amazing company with the great core values they actually stand for is a wonderful thing.
Not to mention, getting to walk in and see such "fine art" everyday isn't a bad way to spend my work days.