Emily Kelly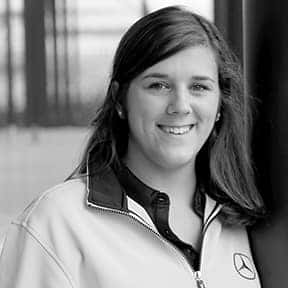 October 24, 2017
Who are the people at 734 Envious Lane?
Meet Emily Kelly, one of our Customer Care Center representatives. We asked Emily a series of questions.
What's the best brunch spot in Nashville?
-Crumb De La Crumb; order the Valentine French Toast or the East Nashville Breakfast sandwich, YUM!!
Favorite Netflix show?
-Grey's Anatomy; my go to binge show
Favorite place you've ever been/vacationed?
-Roatan Bay Honduras; Went on a cruise my senior year of college and was able to play with monkeys, birds, and a sloth named Granny in Honduras!
Favorite Football team and why.
-Dallas Cowboys; Love watching the continued success of one of Mississippi's own, Dak Prescott. DAK ATTACK!
What's your dream Benz and why?
-Lunar Blue Metallic S 550 with Espresso Interior; Love the idea of a convertible in the fall, riding through the mountains with the top down as the leaves change!
What's your favorite part about working for Mercedes-Benz of Music City?
-The community! It has been such a pleasure to work with everyone here at Music City. I'm surrounded by a bunch of pranksters, so there is never a dull moment!
Everyone has been so friendly and has made the job so enjoyable!