Colin Dugan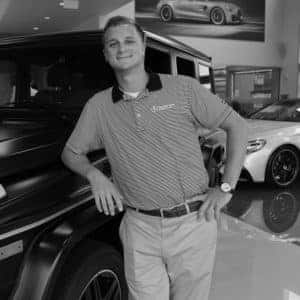 Team Member Tuesday, our favorite day of the week, is here again!
It's time for everyone to meet our Collections Concierge, Colin Dugan!
Colin will be over our subscription services that just kicked off in Nashville this summer. We are excited to have Colin a part of our team!
-What is something that you enjoy doing during the summer?
C: Deep sea fishing is one of my favorite things to do during the summer. One deep sea fishing trip, as I was reeling in a fish, the fish was swallowed by a barracuda, then the barracuda was eaten by a shark! It's the craziest thing that's happened when I've been fishing.
-What do you regret not doing or starting when you were younger?
C: My biggest regret is not spending my time training to be a pilot- which was my childhood dream. I enjoy travelling and seeing different cultures…
When I went to Spain, I was just so surprised to see how Spaniards live on an everyday basis. They will go to work in the morning, take a mid-afternoon siesta,
then wake up for work and come home to eat dinner around 10 o'clock. Travelling is such a great way to experience a different way of life.
-What's one responsibility you really wish you didn't have? Why?
C: I wish that I wasn't the "Dad" of my friend group. I'm either serving as their planner, or "Mr. Fix It." …I had a friend who accidentally put a hole in his parent's wall, and I was up at 2 am attempting to fix it!
-If your childhood had a smell, what would it be?
C: Grass! From ages 9-14 I had a neighborhood "business" where I would mow all of my neighbors' lawns. I would be making $100 a week average, which was the big bucks for a 12-year-old!