Carli Chambley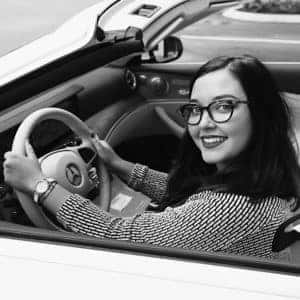 This isn't just your ordinary Team Member Tuesday… Today's TMT features the one who's always behind the camera, Facebook, and everything social: Carli Chambley!
Check out the Q&A we did with our favorite social media guru!
-What's your favorite business/restaurant in Nashville that others may not know about and why?
C: Old Hickory Steakhouse is definitely a hidden gem in the Opryland Hotel. Their steak is to die for, and the chocolate cake is big enough for 3 to share!
I think it's overlooked because it's not a "trendy" spot in the Gulch or Downtown. It's absolutely amazing.
-You can go only go to ONE of your favorite bands/artists' FINAL tour… Who would you choose and why?
C: This is a toughie. Part of me wants to say either Frank Ocean or Drake… But if I could see only one of my favorites, I would go with a classic… Fleetwood Mac!
It's one of mine and my dad's favorite bands EVER. To see Stevie Nicks play Dreams in person would be, quite literally, a dream!
They are coming to Bridgestone Arena, and I would love to go!
-Do you have a favorite "funny" moment at MB of MC?
C: Plenty! Edwin's fake snake in the cookie jar, hidden voice boxes around the store, bags of fake money… Plenty of pranks and laughs around here!
-Being a photographer, is there a spot around town that you absolutely love when it comes to shooting photos?
C: I enjoy shooting anywhere with good Golden Hour sunlight. Nashville has tons of beautiful buildings and scenic rolling hills. I find a new spot every day!