Arkeisha Cox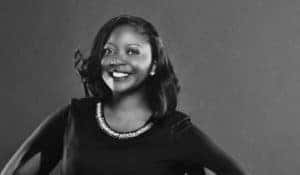 Happy Team Member Tuesday, everyone! Today we'd like for you to meet the lovely Arkeisha! Arkeisha has worked on our accounting team since we opened a year and a half ago and she keeps everyone around smiling.
-What is your dream Mercedes-Benz and why?
A: A Black CLS 550. It is sleek, regal and Luxurious just like me!
😉
-What holiday are you looking forward to most and why?
A: Everyday above ground is a holiday for me!

-What is your favorite Nashville restaurant and the best dish they serve?
A: Woolworth's on 5th! I love their Sweet Potato Pancakes Y-U-M!

-What do you enjoy most about your job?
A: I am really big into numerology so numbers have always been fascinating to me. I look forward to seeing how much MONEY I will deposit each day!

-What's the greatest bit of advice a parent or mentor has given you?
A: Speak What You Seek Until You See What You Said!