2019 Must-Have Accessories for Your Mercedes-Benz
Consider yourself fortunate if you are the proud owner of a Mercedes-Benz, as there is plenty that you can do to personalize your vehicle and make it a comfortable, luxurious experience this year.
If you're a Mercedes-Benz driver, chances are that you value an impeccable design sense, luxurious interior, and a thrilling performance when on the road. Lucky for you!
Mercedes-Benz knows how to give its exclusive drivers the luxury of personalization; with accessories to match their style and preferences. Experience the power to transform you vehicle and earn bragging rights as you drive around in style and comfort.
Ready to upgrade your ride? Here are our top picks for Mercedes-Benz accessories that you should consider in 2019.

Wheel Hub Inserts
First impressions matter. Transform your Mercedes-Benz into a head-turner with slot in wheel hub inserts. Featuring the brand's iconic three-point star design, this easy upgrade will not only help you show off your brand loyalty, but serve as the centerpiece for the overall exterior look of your Mercedes-Benz.

License Plate With Bolt Screws
Align your license plate to complement the overall appearance of your Mercedes-Benz by choosing from a variety of frame styles. Your minimalist Benz accessory should be the frame of your license plate, joint in with three-pointed star bolt screws.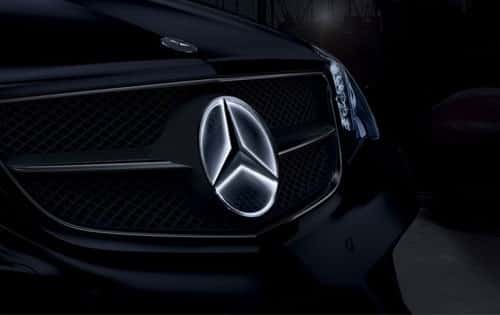 Mercedes-Benz Iconic Illuminating Star
If not before, this accessory should now make a debut on your dream Mercedes-Benz. Using an LED and light-conductor technology, this premium Mercedes-Benz accessory will set you apart. Shine as you drive with a front grille star; the Mercedes-Benz iconic illuminating star will give your car the personalized touch and attention that it truly deserves.


iPad Docking Station
Why should the driver of a Mercedes-Benz have all the fun? Whether you are planning a roadtrip with the kids or spending the next week driving around the country with your highschool buddies, your entertainment system needs to be on its best behaviour! Giving your backseat passengers an added taste of luxury, the all-in-one clip-on iPad station fits correctly on the back of your front seat. Adjustable, built-in, chargeable, and easy to install – this accessory should remain on the very top of your checklist this year.


Custom Gauges
Looking to take your personalization a notch higher? Custom gauges for Mercedes-Benz can help you monitor functions of your vehicle just the way you'd like them to. Bigger and brighter custom gauges enhance readability while adding a sporty look to your vehicle. Whereas, multi-purpose gauges are designed to measure and monitor different bits of data and provide you with just the right amount of information you need to drive safely and maximize the overall performance of your Mercedes-Benz.

Mercedes-Benz LED Door Puddle Lights
Remember what it is like when you step out of your luxurious car and straight into a puddle? With your Mercedes-Benz equipped with an LED powered door projector light, you'll have a light being projected on the floor as you open the door to exit the vehicle. Additionally, you get to choose from the three-pointed Benz logo and many other interesting designs.

Base Roof Rack To Support Other Racks
Consider a Mercedes-Benz roof rack an absolute must-have for Benz owners following or even trying to keep up with an active lifestyle. To be able to securely install a bicycle rack, you will be required to install a roof rack. This roof rack is compatible with other add ons as well including roof box, ski and snowboard racks.


All-Season Mud Flaps & Mat Shields
Maintaining seamless protection especially from rain, snow, and all kinds of spills, Mercedes-Benz customized mud flaps and all-season mat shields are an upgrade that require your undivided attention. Specially crafted to fit precisely inside your Mercedes-Benz, these are made of rubber and typically feature a honeycomb design that prevents water and mud from spilling all over while offering an easy cleanup action.

Dash & Deck Covers
Protect your original Mercedes-Benz dash from the sun, conceal any cracks or make an impression on anyone that steps inside your car — there's plenty you can do by simply adding dash and deck covers. Taking luxury to the next level, dash and deck covers featuring material such as suede and velour transform your interiors while adding a very personalized touch.
Mercedes-Benz is a brand name that speaks of superiority and luxury beyond compare. Take advantage of all the great accessories that Mercedes-Benz has to offer and experience driving like a true king of the road.