2019 Mercedes-Benz GLE 43 AMG® AWD 4MATIC® Review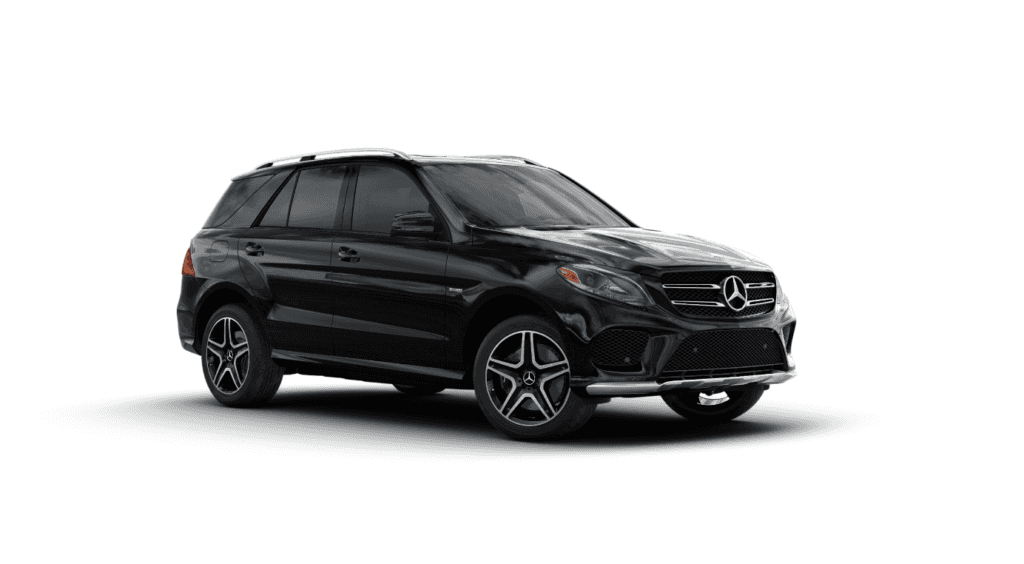 With a 3.0-liter V-6 engine, and 9-speed automatic power transmission, the Mercedes-Benz GLE 43 AWD 4MATIC® is a true performance powerhouse. The powerful engine is fed by two turbochargers at 362 horsepower, and 384 lb-ft of torque; meaning that this SUV can go from 0 to 60 in 5.3 seconds.
The Mercedes-Benz GLE 43 has a four-door, coupe body style that provides a novel touch to the traditional SUV look. While it's slower than its almost identical predecessor, the Mercedes-Benz GLE 450, it does come with an excellent price tag of $68K. 
Overview
While it may seem like the GLE 43 has mismatched parts, styles, and performance functions, everything fits in perfectly. Its almost lag-free engine isn't the only powertrain component you can enjoy with the GLE 43. Mercedes-Benz AMG® has also tweaked the 9-speed automatic transmission, and the all-wheel-drive system for added stability.
The GLE 43 AWD 4MATIC® benefits from a fitted 14.8-inch front, and 13.6-inch rear brake rotors – it even comes with a set of optional 21-inch aluminum wheels, and Continental CrossContact summer performance tires. You can stop this machine from 70 mph, at a distance of only 172 feet!
Paired with the comfort of heated front seats that include optional massage and ventilation functions, a rear bench with plush cushions, and leg room of 38.4 inches – the Mercedes-Benz GLE 43 is truly comfortable and accommodating.
The excessive body motion, and dated interior design, aren't as bad as initially reported. Also, the GLE 43's mechanical upgrades don't do much in terms of real-world performance gains but AMG®'s 5-to-60-, 30-to-50-, and 50-to-70-mph times of 6.5, 3.4, and 4.4 seconds are still pretty impressive.
With an impressive breaking system, the GLE 43 is fun to drive regardless of the twists and turns. 
Safety Features 
Airbags
Front-impact
Available for the driver and the passenger, the airbags are specially designed to protect your head during a frontal crash.
Side-impact
Designed to protect the front seat passenger's torso during a collision from the side.
Knee
Keeps your lower body safe from serious injuries during an accident.
Anti-lock Brakes
These brakes automatically detect when extreme conditions cause a tire to stop rotating. They then modulate the brake pressure to allow the rotation to continue, increasing your vehicle's ability to turn while braking.
Stability Control
It senses when the handling limits of your car have been crossed, and decreases the engine's power – applying brakes to ensure that you don't lose control of the car.
Security System
The Mercedes-Benz GLE 43 comes equipped with a means of detecting unwanted vehicle intrusion. The ignition disable device prevents the car from starting, if the original manufacturer key isn't used.
Comparative Analysis
With a price range similar to that of its major opponents, BMW X5 and Audi Q7, the GLE 43 has been rated an impressive 8.5/10 by popular news sources. Its interior was deemed to be second best among the three with 8.4/10, and it received a whopping 10/10 for safety – unlike the other two that got 9.4, and 9.3, respectively.
A powerful engine, and extensive features, in the classic Mercedes-Benz SUV interior make up for the slightly decadent, clunky dashboard with a plethora of buttons.
Having said that, it does boast the best horsepower of 385@2500, as compared to the 335@5500 of the BMW and the 248@5000 of the Audi. Its torque level is also the highest, with an impressive 384 @2500 rpm, with the BMW having 330@150 0 rpm, and the Audi having 273@1600 rpm.
The fuel efficiency you get out of Mercedes-Benz GLE 43 is a little lacking; with 17mpg in city, and 22mpg on the highway, however the monster of a car makes up for it quite easily with the power it provides to you on the road. 
Surprising even the most experienced drivers, the Mercedes-Benz GLE 43 AMG® is a true beast when it comes to speeding on the interstate. Not that it's encouraged, but it's a temptation that most fall prey to when sitting behind the wheel!
Overall, the GLE 43, with its higher trim and increased power, proves to be a showstopper. The automatic climate control, and power sun/moon-roof, add some extra charm to its interior.