2019 AMG® G 63 Mercedes-Benz: The Fully Revamped Beast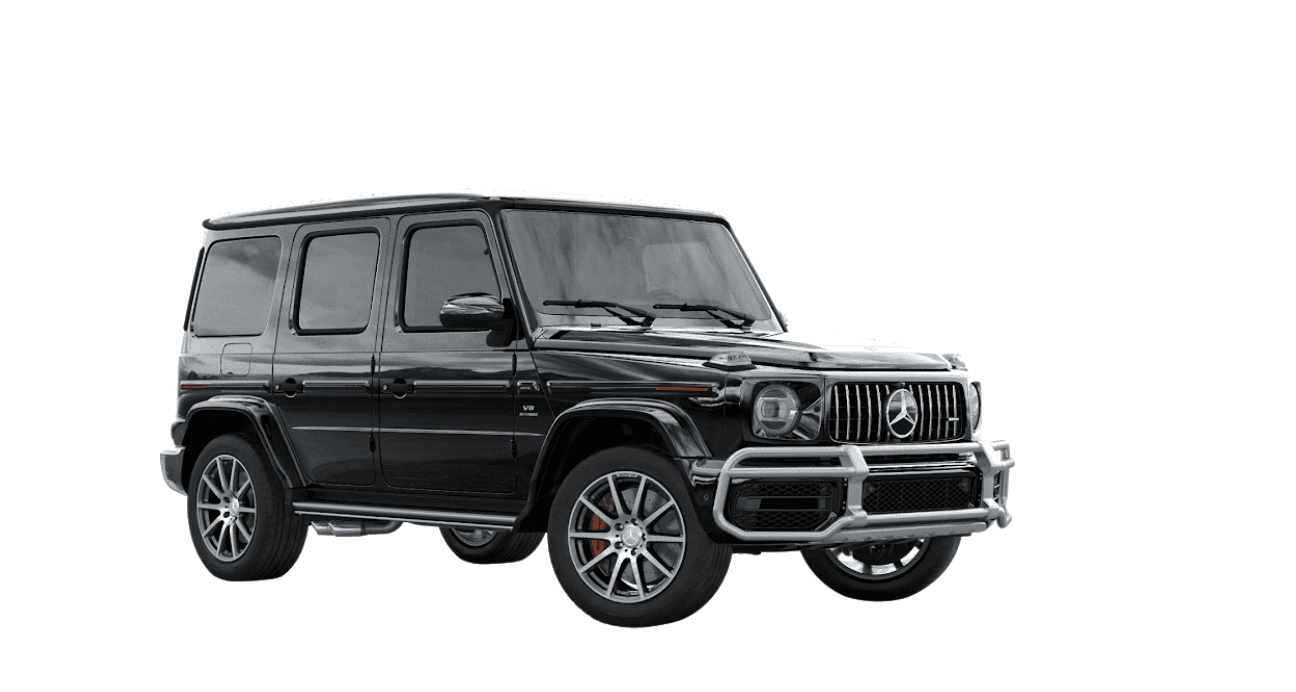 Turning heads where it goes, the new 2019 Mercedes-Benz AMG® G 63 meets nothing but reverence. The AMG® G 63 is a beast, on the road and off it; taking you literally anywhere you want on Earth.
Mercedes-Benz is back in the game in as it breaks into the market with preeminent, new and ever improved vehicles; setting the benchmark higher than ever. While Mercedes-Benz gave the previous models an ancient exterior, the 2019 AMG® G 63 falls on the next level of luxury and dynamics.
Designed to divulge perfection and power, a drive in the AMG® G 63 speaks of victory in 2019. The latest model undeniably answers why Mercedes-Benz vehicles live up to the name.
What It Has For You
The 2019 AMG® G 63 offers a powerful, fast, and unwavering driving experience. It is truly an SUV larger than ever, but lighter and more civilized on the road. Let's take a look at the specs:
Engine: Bi-turbocharged AMG®

4.0 Litre V8 engine

Output: 577 horsepower and 627 pound-feet of torque

Transmission: 9-Speed automatic transmission with wheel-mounted shift control paddles

Speed : 0-60 MPH in 4.4 seconds with top speeds of up to 220 KPH

Drive Modes: Individual, Sport, Sport+, Comfort, and Slippery

Fuel Consumption: 18 mpg
Everything You Need To Know
The 2019 AMG® G 63 enjoys a makeover under the bonnet and in the cabin. While it may have stark similarities to its predecessor, it's new from the bottom-up and inside-out. Designed to offer luxury and performance beyond compare, this beast is likely to interest everyone in the market for a ride that is truly sensational.
Let's delve deeper into how the 2019 Mercedes-Benz G 63 AMG® feels inside and out.
Performance
The most important details surrounding this vehicle rest under the hood. By this, we mean its powerful performance is delivered by a 4.0 liter V8 turbo engine; offering a whopping 577 horsepower and 627 pound-feet of torque. The 4-wheel drive system sends 60% of the engines torque to the rear wheel, outdoing its predecessor — thanks to the 9-speed automatic transmission.
Speed And Handling
Think of the G 63's performance and speed like this: It accelerates with almost the same tenacity of an American muscle car.
Capable of reaching from zero to 60 mph in just 4.4 estimated seconds, it is 9 milliseconds faster than the 2018 model. The 2019 AMG® G 63 is pretty sleek on the road and complementing its speed, the build of the tires, 295mm-wide, offer a great grip. The braking is just as excellent with six-piston calipers and 400mm cross-drilled rotors. Additionally, gear changes in the car are quite smooth.
While the G-Class has always been a classic example of a powerful off-road vehicle, the G 63 takes it to the level of an iconic AMG®, crossing over water at a depth of up to 70 cm, with a ground clearance of 270 mm.
Interior
The 2019 AMG® G 63 is yet another Mercedes-Benz masterpiece, an excellent track tool with a rich interior. Mercedes-Benz has put a lot of effort into designing the new interior, with soft-leather seats, leather covered dashboard, and contrasting topstitching.
The fully revamped dashboard also features analogue tubes as dial instruments. The Widescreen Cockpit that offers virtual instruments right into the driver's vision field and the centre display for the console is optional.
Exterior
The exterior is just as iconic as the interior. With a 22 inch wheel size, a sunroof, 77.4 inch of height, and an 86.1 inches of width, making it an even bigger SUV than its predecessor – you'll be seen before you even arrive.
The off-road capabilities of the G 63 are complemented by a high-strength steel frame and a composite constructed mounted body, making it robust and ideal for harsh terrains. Additionally, the frame provides a low center of gravity to protect the fuel tank, assemblies, and exhaust system, if you ever manage to make ground contact.

The 2019 AMG® G 63 is a sophisticated car, but with more power than before. It is the perfect combination of luxury and adventure; designed to turn heads everywhere you go!
All in all, the 2019 AMG® G 63 Mercedes-Benz is an ultra-modern, carefully crafted off-road beast from the world's most popular carmaker. It delivers an aesthetic yet tough effect and comes loaded with high-tech gadgets combined for a powerful driving experience.